Why We May Be a Fit for You
For Inventors and
Entrepreneurs
If You're An

Inventor
Are you an inventor who wants to bring your amazing new discovery the world?
Do you worry how to keep others from stealing your ideas?
Do you want to know how to own those ideas?
As an inventor with patents myself, I know how that feels. So,

If you have created a new or improved device or process …

If you are about to demonstrate your invention…

And especially if you just discovered that someone is making or selling something similar …
…then you've found a law firm designed for you.
If You're An

Entrepreneur
Are you an entrepreneur who wants to change the world?
Do you want to keep others from stealing your customers?
Do you want to learn how to use your innovations to increase your business valuation, and find funding or financing?
As an entrepreneur, I've traveled that path. So,
If you are using a new product/service to grow your business …

If you are about to talk to about your ideas with a supplier, manufacturer, or customer (heck, anyone) …

And especially if you just discovered someone using your ideas or brand to steal money that belongs in your pocket …
…then you've found a law firm designed for you.
If You're An

Entrepreneur and Inventor
My name is Steven Thrasher, and I can help you start and grow your innovative business knowing that your intellectual property is as secure as the law allows.
You are just a few minutes away from discovering how to protect yourself, and leverage that protection to close licensing deals, get funding, and earn more sales and higher profits.
Whether this is your first serious run at an invention, your first business launch –or your tenth– you've found a firm that understands you.
Since starting my first business and receiving my own patents, there have been some nice successes, and, yes, some painful failures. I hope these ups-and-downs translate to wisdom.
My goal is to see you find success faster, and at the same time spend less money and experience more joy (and less anguish) on your journey.
You Need a

System
While serving over 500 clients in my career I've noticed some patterns and identified common points of confusion that non-patent professionals struggle with.
As a result, over time I've built systems to protect and help my clients monetize their ideas. That proprietary system is the foundation for serving innovators like you.

This is the same system clients have used to receive funding and financing, receive investments on Shark Tank, close licenses, and build successful enterprises (after all, no one wants to be a startup forever!).
Since you're here and you've read this far, it's clear that you're full of energy and ready to start doing something real with your idea. And, whether this is your first effort or your fiftieth, we can help you on your journey.
Your journey is my mission: to turn your ideas and knowledge into assets you can use to bring your dreams to the world and change it, while saving you months of frustration and thousands of dollars along the way. I hope you'll be in touch.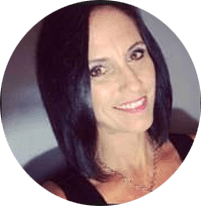 "Really, really good at patents! Beyond patents, Steve understands the business world"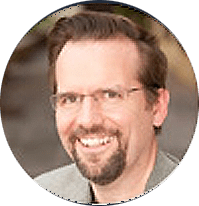 Brad Taylor
Funded Startup Fortune 500 Acquired
"Steve has impeccable skills, and a love of innovation and entrepreneurship."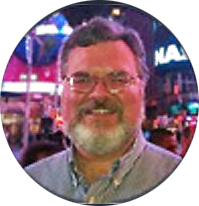 Rod Martin
Took Business Public (NASDQ)
"Steven has consistently produced tremendous ideas and results. You will never find better."
My Beginning:

Wide-Eyed Inventor
So, you may want to know a little about me?
Yes, I'm an inventor and entrepreneur.

My story starts back when I was a sophomore in college and had a cool idea for an invention, but needed some help getting it protected and licensed.
I paid one of those inventor assistance companies to guide me through what was then that new, confusing, and difficult process.
Like most college students, I was poor, but had faith, energy, and a passion for bringing a cool idea to market. The excitement was gripping(!) — keeping me up long nights for weeks!
So, I gambled, and took all the money I had and could muster (including the balance of a new credit card) and paid what they demanded — literally going for broke!
Trying "Do It Yourself" &

Going Broke
You're probably shaking your head right now and thinking that was crazy. . . . well, it was.
To make a long story short, after spending all that money and a lot of time researching and developing an innovative product, it was clear that I didn't even have a patent pending!
In fact, they wanted even MORE money for a patent application (a lot more money)!
In the end, the chance to bring that dream to the market and the year+ spent (and much more) . . . was lost. I was devastated and committed myself to stop it from happening to others.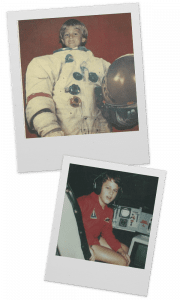 Helping

Inventor and Entrepreneurs
So, how did I transition from engineering to law?
Realizing my first invention dream was crushed, sitting at an old kitchen table: I felt frustrated, embarrassed, broke, angry, and powerless. After processing those feelings, I resolved to crawl out of that hole. It was personal — no one should feel that way.
It became my personal crusade to 'figure out' the patent system and rescue others in the same boat, and I have now devoted my career to helping spare others from those same feelings.
To right the wrong, after earning my engineering degree, I went law school and in 2002 opened my own practice to serve inventor and entrepreneurs like you.
Of course, not every invention is successful (not by a long shot). So, getting the results of patent searches and Patent Office letters for my inventions still causes my palms to sweat, and yes, sometimes my stomach churns — but it's part of being human.
Through all this experience and by helping my clients, I picked up on a few tricks – things very few, if any, patent attorneys know, and put them together in a system you can use to achieve your goals faster, while avoiding common traps.